What's Inside My Handbag??
Tuesday, March 23, 2010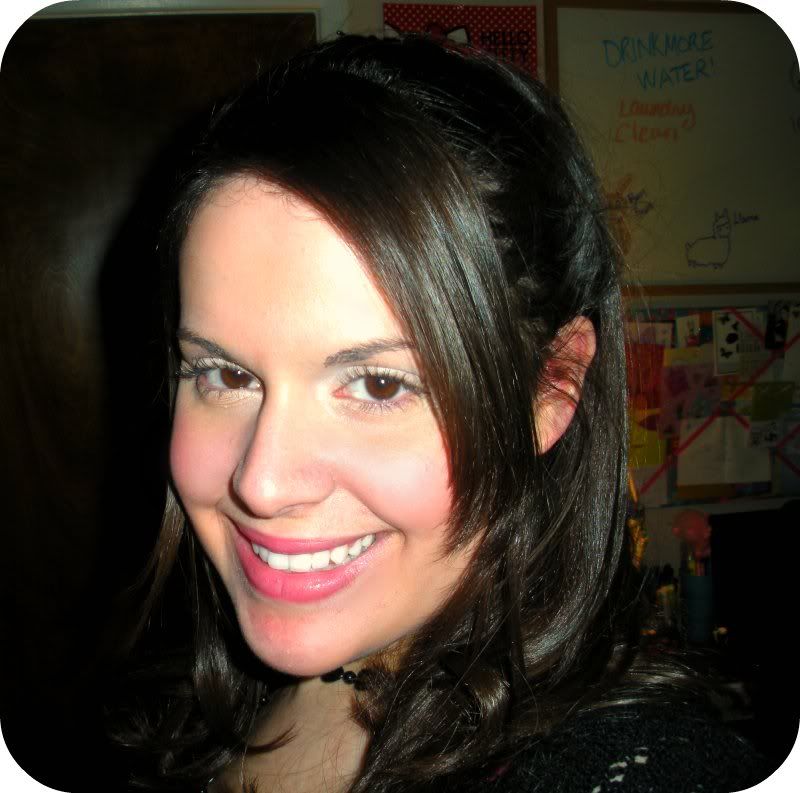 HIYA Lovelies!!
How is everyone doing this week??
I never post pictures of myself on here, but I'm having a really good hair day! I also want to start posting pictures of myself every once in a while to help me with my self-acceptance!
I just bought some Revlon Photo Ready Foundation and I adore it!
I usually only wear tinted moisturizer and some bare minerals powder, but I really love this makeup! It doesn't feel heavy on my face and it stays put all day. My skin is combination oily and dry, so I have to compensate for that when applying! I have a clear complexion, but I also applied this to one of my friends who has acne scarring and she looked amazing with it on!!! I'm going to do a makeup post sometime soon because I just adore anything that deals with makeup and I would love to hear about the products that you use!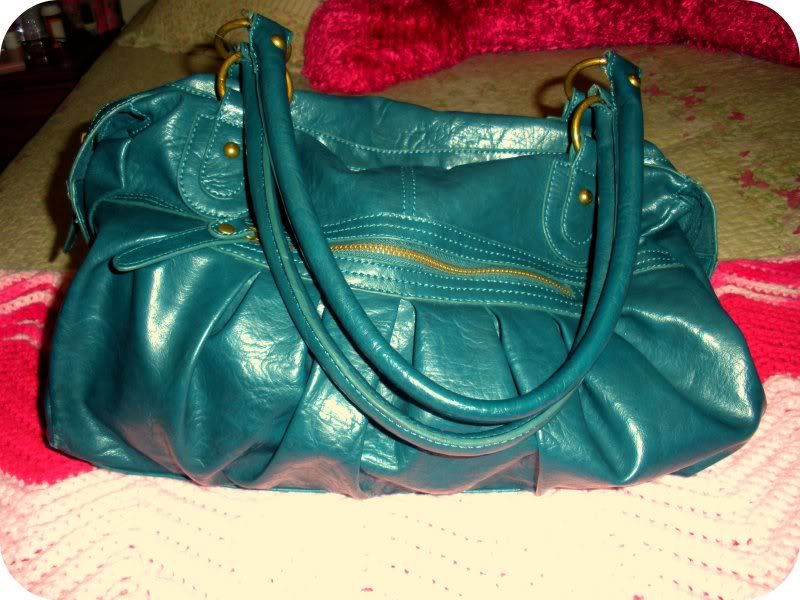 Erica Leigh
tagged me in her "everything but the kitchen sink" post and asked me to share what I carry in my purse! I just cleaned out my purse a few days ago so you won't have to see all the gum wrappers, empty water bottles and granola bar wrappers! This teal handbag is one of my favorites! I bought it last summer in Edinburgh, Scotland at Accessorize which is my favorite accessories store ever! I need to use it less because I'm afraid that it might start to become worn.
1.Keys! On my favorite Domo lanyard! I also have an Ugly Doll key chain named Mr. Kasoogi!
2. Planner! It has little pineapples all over it which I thought was pretty quirky!
3. My mini pharmacy! I have advil, claritin-d, pseudophed, band-aids, mini toothbrushes, upset stomach medicine, glucose tablets and lots of chapstick!
4. Hello Kitty Pen Pouch! It is filled with lots of gelly roller and glitter pens!
5. Wallet! Very organized!
6. My self-love bible! Perfect for jotting down a quote here or a random thought there!
7. Extra fruit sensations gum in strawberry banana! I'm a gum-aholic!
8. Lock for my gym locker! It always falls and hits my foot! Owie!
9. iPhonie!! I bought a Hello Kitty case for it over the winter break!
10. My self-love totem! To remind me to love myself!
11. My travel make-up case! It's full of lipstick, a blush and powder palette, and an eyelash curler!
12. Sweet Pea foaming hand sanitizer from Bath and Body Works! The foamy hand sanitizer is lots of fun!
13. Accu-check glucose meter and lancet...not fun!
There it is! Nothing really very interesting!
Ok, I've decided to tag some of my favorite blogs!!
Jamie
,
Lindsay
,
Lex
,
Cait
,
Lauren
, TAG! You're it!! Lemme see what's in your handbag/purse!! Of course if you have already done a post like this, don't worry about it!
Please feel free to make a post about what you carry inside your purse even if you weren't tagged! Please let me know if you do so I can check it out!
Sending you all lots of positive vibes and warm fuzzies!!
♥!